Schoharie United Presbyterian Church
The Fire of Social Justice Still Burns
Schoharie, NY

One of the many places of Prayer in Upstate NY.

Schoharie United Presbyterian Church
in
Schoharie, NY
is located in NY's Capital District not more than a few hours north of New York City and affords a unique opportunity for those living in the capital or tri-state areas. It has a precious piece of
Mother Earth's soul
that has been sweetened by the actions, intentions and prayers of all those that have worshipped there.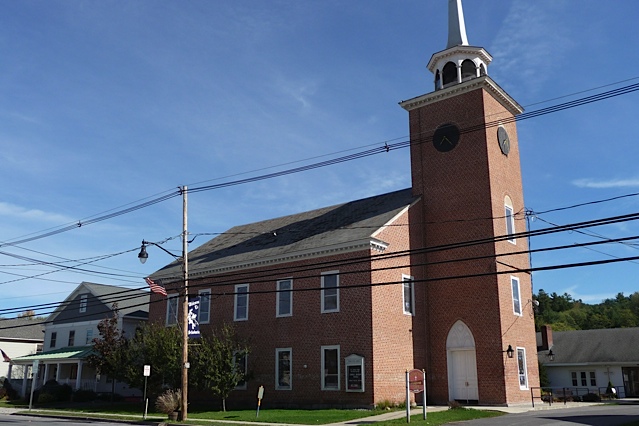 The church is a testament that Mother Earth's Soul still blazes in upstate NY and that the divine consciousness that spirited the women's movement, America's Second Great Awakening,
The Burnt Over District
,
North Star County
, The New Age Movement, Spiritualism and so much more still inspires.
Chris Hedges
a prominent figure in progressivism and the pursuit of social justice, spent his formative years affiliated with the church from 1960 to 1971 when his father Thomas Hedges served as pastor.
Founded in 1734 the church is one of the oldest structures in Schoharie County. It is dedicated to community involvement allowing various organizations to use the church. It started and runs the town's food pantry. The congregation emphasizes service and has contributed to many causes.
Chris Hedges is a Pulitzer prize winning journalist that has been a strident voice for social justice and progressive issues. He has shown the willingness to stand behind his beliefs as he was reprimanded by his former employer the NY Times for publicly criticizing the paper's impartiality in covering the Iraq war. Chris authored what The New York Times described as "a call to arms" for the first issue of The Occupied Wall Street Journal, the newspaper giving voice to the
Occupy Wall Street protests
in Zuccotti Park, New York City. He writes a weekly column for
Truthdig
and has authored
numerous books
.
A former pastor in the 70's and 80's Bob, "Smitty" Smith, arranged with local farmers to allow various food coops and pantries to glean their fields after they had been picked. He also led the effort to prevent Schoharie valley from being flooded and converted to a larger reservoir for NYC, putting the town of Schoharie underwater.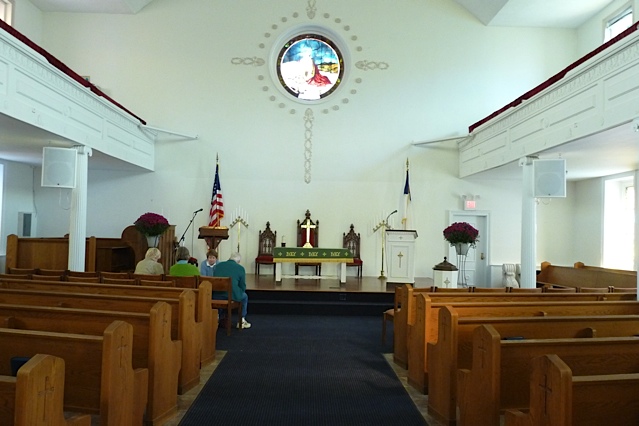 In 2011 the church like much of the town was flooded from severe rain and some restoration work stills remains to be done. For more on the churches history go to:
Church History
In 2002 I was called to gather people to pray around Onondaga Lake. It was here the Native America (Haudenosaunee, Iroquois) prophet the
Peacemaker
planted the Tree of Peace and gave us the
Great Law of Peace
upon which the America constitution is based. I have been searching NYS seeking to learn from and connect to Mother Earth. This led me to the understanding that upstate NY has been a wellspring for much of what inspires and motivates our greatest aspirations.
During that search an aspect of Mother Earth, what I call
fields of consciousness
, was revealed to me.
Ley lines
emanate from these fields which are associated with sacred sites. I have found these fields in places where social justice and spiritual movements were born, places where epiphanies occurred (
Charles Grandison Finney
,
Clara Barton
,
Thomas Merton
) and where great people lived (Harriet Tubman, Susan B. Anthony,
Gerrit Smith
, Elizabeth Cady Stanton, Fredrick Douglas...)
That was the 19th century or earlier and it could be argued that it was the time and not the place that drove so many great movements and inspired so many great souls.
Stacked Fields, highest number
5
Vibe Geographic Samskaras
Positive to Very Positive
Vortices of cosmic prana
0
Other Divine Features
Yes
Indoor prayer places
Yes
When my friend Ira Glunts told me that Chris Hedges grew up in Schoharie and that his father was a minister there I was intrigued and wanted to visit the church. It took a few years to finally get around to doing a review.
There is a very positive and friendly atmosphere to the church. The
geographic samskaras
, thought forms, within the church are very positive and enhance your spiritual experience. There were no
vortices
within the church.
There are
fields of consciousness
throughout the church. The strongest and most potent area is the right side of the church as you face the lectern. There is a stacked field of 5—very nice considering that the church is rather far from the heart of Mother Earth's soul, the Rochester Utica corridor. Each field of consciousness on top of, or stacked upon another adds to the strength of a field.
I would recommend meditating or praying in the pews on the right side.
There are several noteworthy places closeby that you should consider visiting:
Kateri Tekakwitha shrine
in Fonda, NY about 30 minutes to the north has a chapel that can move you to tears--a powerful place of prayer with numerous vortices. Kateri was a Mohawk that converted to Catholicism and was recently canonized to Sainthood in October of 2012.
Abode of the Message
in New Lebanon, NY about 30 to 45 minutes to the east is the home of a Sufi order that once was a home to the Shakers. It has a wonderful feel to it, many divine features and offers a variety programs. To see ofther nearby places of interest nearby or on your way go to
Places of Prayer
Thanks to Lorraine Mavins for her photography and assistance.
Peace,
In emailing me make sure to change (at) to @ in the address header:
madis senner
Madis Senner
Back to Places of Prayer
Back to Mother Earth Prayers